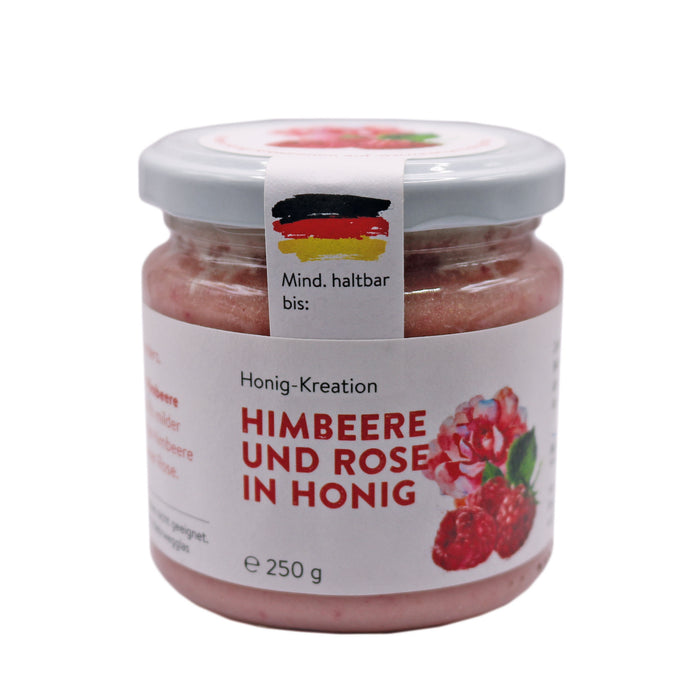 Rose and raspberry in honey 250g
This special honey delicacy perfectly combines both the fruity and the floral note in a honey jar. We only use delicately creamy, mild as the honey base Spring honey. For the fruity note, we take the juice more sun-drenched Raspberries and for the unique floral note pure essential oil of Damascene rose.
In this combination, this honey creation offers an incomparable taste experience, which is reminiscent of the scent of summer and will give you a reminder of summer on the breakfast bread!
Ingredients: German blossom honey, raspberry powder, damascena rose essential oil.