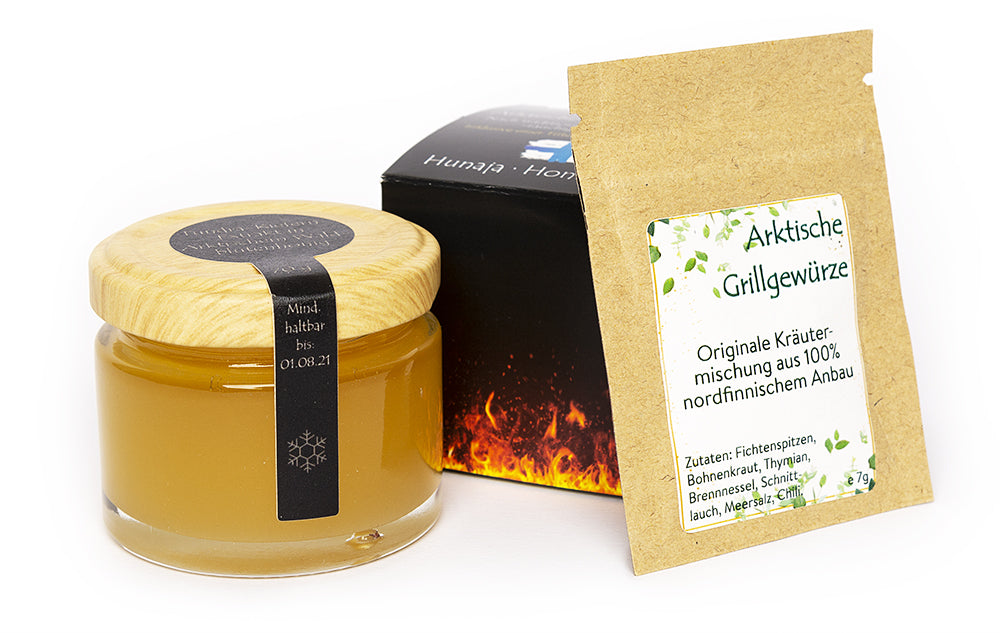 Tundra pine extract in arctic forest blossom honey from Oulu
In northern Finland, honey with the extract of the tundra pine is considered a special delicacy. Due to its smoky note, this honey is also perfect for grilling, as a marinade for meat and tofu. As a basis, the finest forest blossom honey from the extensive forests around Oulu is used. This honey is particularly versatile and aromatic in taste and is therefore traditionally very good for this extraordinary honey creation.
In addition, there is a bag in every box with original Arctic barbecue spices, made from 100% northern Finnish cultivation, for the perfect and authentic rounding off of delicious barbecue delicacies.
70g glass